About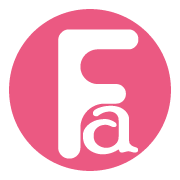 FormationApps applications have transformed the way we capture, edit, and share our images. With a plethora of options available on the Google Play Store, these apps offer a wide range of features and functionalities to cater to all levels of photography enthusiasts.
First and foremost, FormationApps applications provide powerful and intuitive camera interfaces that enhance the capabilities of your smartphone's built-in camera. These apps offer manual controls, including exposure, focus, white balance, and ISO settings, allowing users to have complete control over their shots. They also provide various shooting modes like HDR, panorama, and time-lapse, enabling users to experiment with different photography techniques.
Furthermore, FormationApps applications provide a platform for photographers to showcase their work and engage with a community of like-minded individuals. These apps allow users to easily share their images on social media platforms or within the app's dedicated community. They also offer features like photo challenges, photo contests, and photo sharing groups, fostering creativity and interaction among photographers.
In conclusion, FormationApps applications have democratized the art of photography, making it accessible to everyone with a smartphone. These apps empower users with powerful camera controls and comprehensive editing tools, enabling them to capture, edit, and share stunning images, all from the convenience of their Android device. So, whether you're a beginner or a professional, dive into the world of Android photography apps and unlock your creative potential.
Download Now For FREE!