Privacy Policy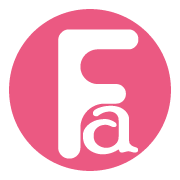 For FormationApps privacy for our valued customer is very important. We strongly believe that the personal information of our customers should not be shared with the third party without the prior consent or request from the customer. Sometimes we need information to provide services that you request, this privacy statement applies to formationapps.com and its products which is listed under FormationApps(Developer account name) in Google Play.
PERSONAL INFORMATION
We DO NOT collect, store or use any personal information while you visit, download or upgrade our products. We may use personal information submitted by you only for help us develop, deliver, and improve our products and services and supply higher quality service. we may disclose your personal information according to your wish or regulations by law of your country- (1) Your prior permission. (2) By the applicable law within or outside your country of residence, legal process, litigation requests. (3) By requests from public and governmental authorities. (4) To protect our legal rights and interests.
NON - PERSONAL INFORMATION
We may collect and use non-personal information in the following circumstances. To have a better understanding in user's behaviour, solve problems in products and services, improve our products, services and advertising, we may collect non-personal information such as installed application name and package name, the data of install, frequency of use, country, equipment and channel. If non-personal information is combined with personal information, we treat the combined information as personal information for the purposes of this Privacy Policy. We may collect information about the services that you use and how you use them, such as your hardware model, operating system version, unique device identifiers, and mobile network information. FormationApps will not share that information with third parties.
THIRD – PARTY SERVICES
FormationApps uses a variety of third-party services to help provide our Services. These third-party service providers may use cookies and other technologies to collect information about your use of our Services, including your IP address, device ID. Our service providers include Google AdMob,Facebook.
LOCATION INFORMATION
When you use a location-enabled FormationApps service, we may collect and process information about your actual location, like GPS signals sent by a mobile device.
PERMISSION
WRITE_EXTERNAL_STORAGE: Save photos created by this app into user's device storage. CAMERA: Take photos by user's device camera. INTERNET and ACCESS_NETWORK_STATE: Access internet to request ads. READ_EXTERNAL_STORAGE:read your gallery to select photo for app use. LOCATIONSERVICES:sometimes app use locations
CHANGES TO THIS PRIVACY POLICY
We may change this Privacy Policy from time to time. We encourage you to review this Privacy Policy whenever you visit the FormationApps Service to understand how your personal information is used. if you have any question,please feel free to contact us at care.formationapps@gmail.com
Download Now For FREE!